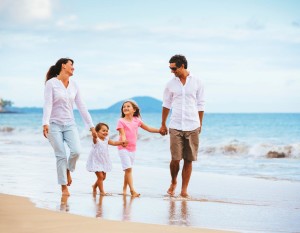 We all want those special family memories, but we are often so immersed in the day to day business of living that we don't have time to plan to get away, or the options are overwhelming or confusing.  Tell me how long  you can be away   and what your family loves to do and I can show you how to maximize your time together in a place where there are enjoyable activities for every age and you will return a refreshed and renewed family!
All-inclusive resorts or cruises are relaxing because all your activities and meals are easily accessible and pre-paid.  The stressful aspects of some travel melt away and you can relax or be busy or entertained, together or apart in a safe, contained environment
If you feel up to traveling a bit further afield, arranging kids' experiences like cooking classes, bicycling, art classes, animal interaction, particular to the region you're visiting can avoid boredom and whining so everyone enjoys the adventure.  Planning ahead, we can avoid tedious lines for attractions or engage guides who understand how to make things interesting for all ages.
Travel to discover family roots strengthens family identity and is a basis for bonding.  The more information you can share with me, the more I can tailor your travel to be memorable and meaningful.  How special to visit the places for family origins and travel the path to the present!